Important Construction Notice For Our Customers
Construction of our new, and very improved, Niello BMW Sacramento dealership is now underway. Although there may be a little more dust here, trust that you will still receive the same first-class level of service.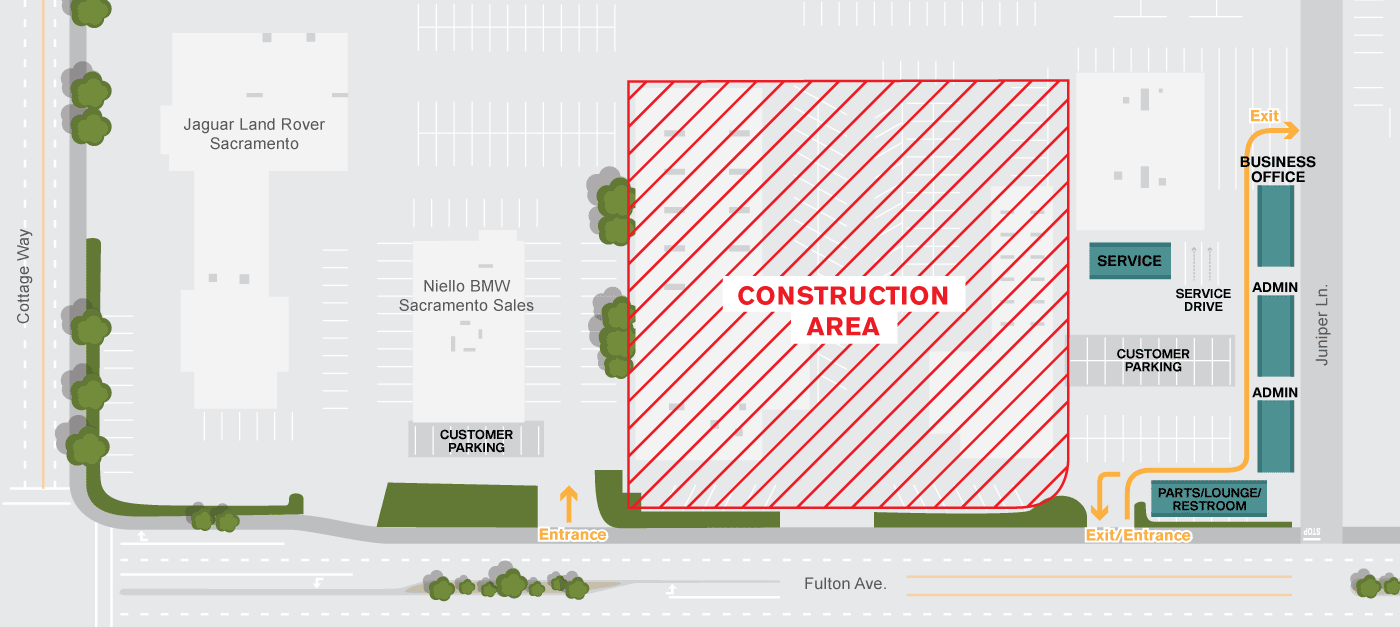 To help serve you better, the Niello BMW Sacramento Sales department has been temporarily relocated to 2030 Fulton Avenue, just steps from our current facility. This will be the location of our sales department while the new dealership is under construction. Our dedicated team is ready to help you should a need arise for a new BMW or pre-owned vehicle, have a question about your car or just want to see what's new from BMW.